Project Cargo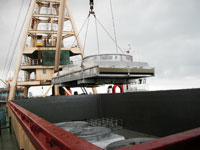 BSW handles heavy equipment or bulky machinery, including the international forwarding, transhipment transfer, special ground-handling and land haulage plus the physical positioning of the equipment onto the new site. In 1991, BSW transported two electrical transformers from Senoko power station to Batam. Since then, we have handled project shipments in various locations in Asia.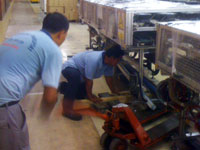 Factory relocation
BSW provides end-to-end service for factory relocation. We work with companies along the whole value chain, including engineering companies to disassemble and assemble machinery, packaging companies, surveyors, and our logistics operations, to ensure that factory start-up plans for new investors are completed according to schedule.
Personal relocation
Working with international movers, BSW also handles the shipment of personal effects in and out of Batam.